Caregivers are our focus, too.
If you are caring for someone who is experiencing the transitions of aging, living with a chronic condition, or facing the end of life, we can help improve your quality of life, too.
We're here to help.
In normal times, caregiving for those with serious illness or complex medical needs can be difficult. During the COVID-19 era, the challenges are even more pronounced.
Caregivers often suffer from exhaustion, loneliness, isolation and depression.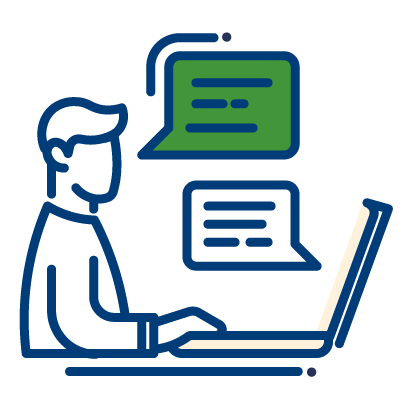 Contact Us
Call
707.258.9087
for information about our caregiver resources and support groups.
Our expert professionals understand the challenges of being a caregiver.
Let us support you as you support your loved one. We can connect you with these additional services:
For more information about Caregiver Support Groups, please call 707.258.9087
For the Spanish Caregiver Support Group, please call Yolanda Padilla, 707-258-9087
Online Caregiver support groups
Our Caregiver Support Groups are offered in partnership with the Alzheimer's Association
Online Support Groups in English
Thursday Support Group
First and third Thursdays of the month, 3:00 – 4:30 p.m via Zoom.

Wednesday Support Group
Third Wednesdays of the month, 5:30 – 7:00 p.m. via Zoom
For more information or to request the login details,
contact Melissa Gerard at melissa.gerard@providence.org
In Person Support Groups in Spanish
Thursday Support Group/Spanish
Third Thursday of the month, 5:00 – 7:00 p.m. via Zoom
For more information contact Yolanda Padilla- ypadilla@collabriacare.org